The Bee-Line is Westchester County's bus system, serving over 30 million passengers annually with convenient service connecting residents to jobs, recreation, shopping and other regional transportation services. Many Westchester County residences and workplaces are within walking distance to a Bee-Line bus route, making the bus both close and convenient.
Over 65 percent of all Westchester County residents are within walking distance of a Bee-Line bus route, making the bus both close and convenient.
Riding public transit is a great travel choice. It helps our environment by reducing air pollution and traffic congestion. It's also a bargain. Transit fares are competitive with the out-of-pocket costs of driving, especially if you pay for parking. We deal with the traffic hassles for you, and you get time to read, relax, socialize, plan your day or even your next vacation.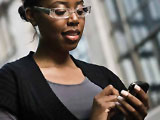 Bee-Line Service Alerts
As a Bee-Line bus or ParaTransit passenger you can receive e-mails on up to date service notices, service alerts and detour information. Sign up to receive e-mail updates on Bee-Line bus schedule changes, delays and detours. Learn more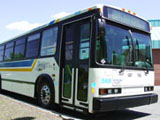 Timetables and Maps
When you ride the Bee-Line, you're riding with one of America's best, safest and most reliable transit systems. More than 65 percent of all Westchester County residents are within walking distance of a Bee-Line bus route, making the bus close and convenient. Learn more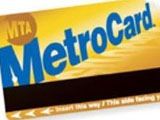 Fares and Metrocard
MetroCard offers Westchester residents the convenience and same discounts that are being enjoyed by millions of people in the New York metropolitan area. With MetroCard, transit riders are able to buy a specific number of rides or unlimited rides for a specific time period, both at significant discounts. Learn more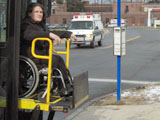 Senior and Disabled Services
Seniors and the disabled can stay independent while leaving the driving to us. If stepping onto the bus is difficult for you, the bus can "kneel" to lower the first step height. Feel free to ask the bus operator to kneel the bus to assist you in boarding or exiting. Learn more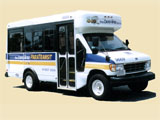 ParaTransit
Bee-Line ParaTransit is a shared ride service. Appointments must be made from one to four days in advance. Although ParaTransit currently provides some services beyond those required under the Americans with Disabilities Act, the future goal is to more closely mirror regular Bee-Line bus service. Learn more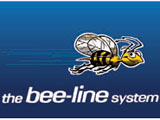 Trip Planning
Planning your next trip on the Bee-Line bus system is a breeze when you use Google maps or the 511NY Trip Planner Tool.
Learn more

Bus Service and Stop Guidelines

Bee-Line Bus Service Guidelines for Westchester County Municipalities have been written to serve as a basic reference tool for municipal staff, governmental agencies and consultants engaged in site design and review activities.

Disadvantaged Business Enterprise

Westchester County Department of Public Works and Transportation 2016-2018 Proposed Disadvantaged Business Enterprise (DBE) goal submission to the Federal Transit Administration (Revised Goal November 18, 2015)


Comments and Suggestions
We welcome your comments and suggestions regarding your riding experience with the Bee-Line System. You may contact us through our online customer comments form. Or call the Bee-Line System at (914) 813-7777 between 8 a.m. and 4 p.m. weekdays. TTY for the hearing impaired is (914) 813-7711.