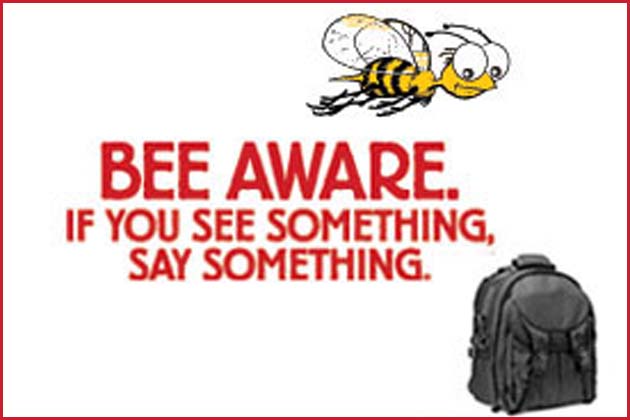 Launched in 2013, Bee-Line's "Bee-Aware" Campaign is Westchester's adaptation of the MTA's "If You See Something, Say Something™" security campaign, using a bee theme to make its point.
The "Bee-Aware" campaign message reminds passengers that everyone has to be more vigilant than ever to protect one another's safety. So if passengers see a suspicious package that is left unattended at a bus stop or on board a bus; they should notify the driver or call (866)-SAFE-NYS/ (866) 723-3697.
The campaign was initially funded through a grant from the U.S. Department of Homeland Security. "If You See Something, Say Something®" is used with permission from the New York Metropolitan Transportation Authority and the public safety announcement was created by Kory Kay & Partners.
Advertising in English
Newspaper ad:
Bee Aware. If You See Something, Say Something
Advertising in Spanish
Anuncios en periódicos:
Bee Aware. (Presta Atención.) Si uste ve algo, diga algo