Transportation
Winter Weather Service Update
Bee-Line buses and ParaTransit vehicles are running with 60 minute delays.

The following routes are operating on the standard snow detour:
Route 8 No service to Nodine Hill. Bus will travel on Nepperhan Ave. between Elm St. and Walnut St.
Route 30 No service to Stone Ave. and Fortfield Ave. Bus will continue on Lockwood Ave. and Mile Square Rd. instead.
Route 32 No service to Nodine Hill
Route 60 No service on Bryant Ave. or Old Mamaroneck Rd. Bus will remain on Mamaroneck Ave.
The last northbound Route 1T and Route 1W will not be traveling on Warburton Ave. Buses will operate on North Broadway between Getty Square in Yonkers and Spring St. in Hastings.
Updated 3/03/15 7:15 p.m.

Go to and bookmark Services Alerts in the event of additional advisories.

The ParaTransit taxi program, underway in the cities of White Plains, New Rochelle and Peekskill, is saving taxpayers money while increasing convenience for riders by giving them the option to take taxis instead of traditional vans. ParaTransit is available to county residents who are unable to ride the Bee-Line bus system due to a disability.
Feel safe and secure aboard Bee-Line buses. If you see something, say something. (Si uste ve algo, diga algo.)
Bee-Line Bus Service Guidelines for Westchester County Municipalities have been written to serve as a basic reference tool for municipal staff, governmental agencies and consultants engaged in site design and review activities.
MTA Metro-North Railroad (Metro-North) is proposing to construct a new, approximately 500-space, five-level customer parking garage on the east side of the Metro-North North White Plains train station. View the Environmental Review Document, FTA's Finding of No Signficant Impacts and Attachment A.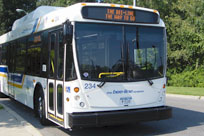 Bee-Line Buses


The Bee-Line Bus System operates over 60 routes that include local, limited-stop and express buses, providing service within Westchester, to the Bronx, Manhattan and Putnam. View timetables and maps.

To reach the Bee-Line system, call (914) 813-7777 between 8 a.m. and 4 p.m. weekdays or use our comments form. Learn more
Smart Commute Program


Westchester's Smart Commute Program partners with the County's employers and their employees and building owners providing free information, education and services which assist and encourage alternatives to reduce drive-alone commuting. Learn more
Westchester County Airport


Conveniently located about five miles east of White Plains and about 30 miles north of New York City, passengers are attracted to the airport because of its comfort and convenience. Learn more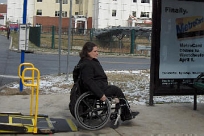 ParaTransit


The Bee-Line ParaTransit system is a curb-to-curb alternative service for people who are unable to use regular Bee-Line buses because of a disability. To use ParaTransit, you must be a registered user. Reservations may be made by calling (914) 995-7272. Learn more