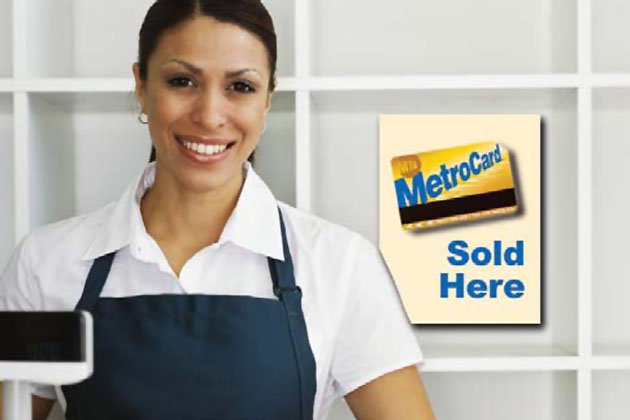 In Westchester, MetroCards can be purchased at the Westchester County Center, Metro-North train stations, over 110 neighborhood stores and from the MetroCard van that has scheduled routes throughout Westchester.
In New York City, the MetroCard can be purchased at any MTA Metro-North Railroad station ticket vending machine or staffed ticket window. MetroCard can also be purchased from MetroCard vending machines or staffed sales booths in New York City subway stations.
Note: Not all types of MetroCard are available at all sales locations.
With Metrocard's EasyPayXpress, you can get a MetroCard that refills itself automatically and you can manage your account on-line.
Visit the MTA MetroCard Web site for more information.
Westchester County Center
You can buy MetroCard from the ticket agent with cash only. Ticket agents will also accept applications for Reduced-Fare MetroCard for seniors and people with disabilities.
MTA Metro-North Railroad Stations
You can buy a joint rail/MetroCard or a separate $25 MetroCard from any Metro-North ticket machine or ticket office. Machines accept cash, credit cards and ATM/debit cards - a $1 fee is assessed on these purchases. Other joint rail/MetroCard options are also available through Mail and Ride, Metro-North's monthly ticket-by-mail program.
Neighborhood Stores
Many merchants in Westchester County and the New York City metropolitan area sell MetroCard. Just look for the MetroCard sign on the window or door. Also, visit the MTA's MetroCard merchant locations list and look for locations outside of New York City, for locations in Westchester County.
MetroCard Van
Westchester County has a MetroCard van that makes scheduled visits each month to local communities. The MetroCard van is a full-service facility and can handle all transactions.
NYC Subway Stations
You can buy MetroCard from vending machines or station booth agents. Machines accept credit cards and ATM/debit cards. Station booth agents accept cash only and sell all cards except single-ride tickets.